As it continues to intensify its crackdown against cybercrime, leading fintech firm GCash, in coordination with Globe Group and the Philippine National Police-Anti Cybercrime Group (PNP-ACG) arrested an online seller of SIM cards with verified e-wallet accounts.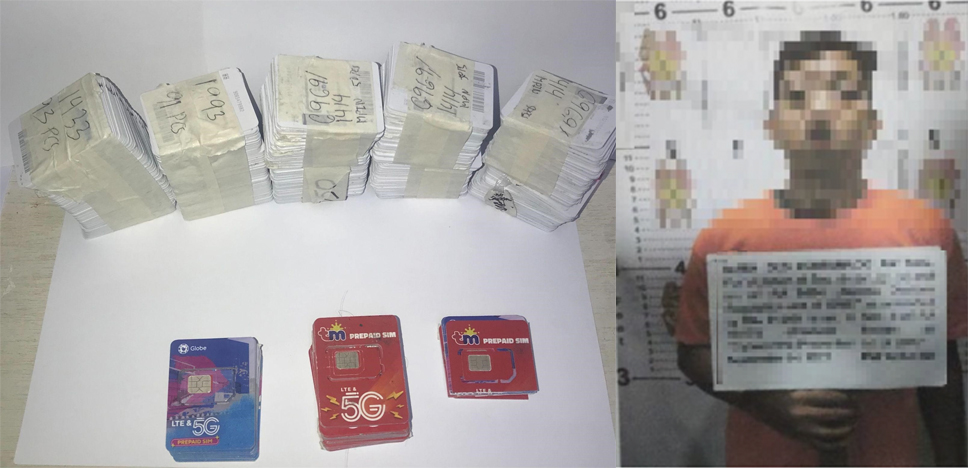 The Globe Security and Cyber Response Unit and the PNP-ACG conducted an entrapment operation of the illegal seller in Quezon City. The 34-year-old suspect was found selling 556 pieces of SIM cards with verified GCash accounts for P350 each. He has been selling SIM cards to individuals who use them to circumvent wallet limits for online gaming.
"GCash and the wider Globe Group continue to be solid partners of PNP-ACG and other authorities in proactive efforts and response against cybercrime. As we make more arrests, may it serve as a stern warning to fraudsters that we are vigilant and adamant in making sure perpetrators are put behind bars," said Ingrid Beroña, GCash Chief Risk Officer. "Through these combined efforts, our users can rest assured that their funds and data remain safe and secure with GCash."
The suspect is facing charges for violating the Access Devices Regulation Act of 1998 in relation to the Cybercrime Prevention Act of 2012. PNP-ACG Cyber Response Unit head Lt. Col. Jay Guillermo also warned, persons whose identity were used in scams may also face jail time.
"If we can prove that a person voluntarily sells their accounts, they can also be liable for violating the law," Guillermo said. "We are currently investigating where illegal sellers are getting their SIM cards with verified e-wallet accounts."
GCash is also ready to assist in the prosecution of the arrested fraudster by helping provide evidence.
Aside from the PNP-ACG, GCash has also been in close coordination with other authorities like the Criminal Investigation and Detection Group (CIDG), the National Bureau of Investigation Cybercrime Division (NBI-CCD), the Securities and Exchange Commission (SEC), and the Cybercrime Investigation and Coordinating Center (CICC) to strengthen the campaign against various scammers and fraudsters.
On top of these partnerships, GCash protects the personal data and funds of its customers through various security measures like cyber threat detection and analytics, vulnerability scanning, as well as incident response and forensics.
Thanks to these world-class tools, the company has been able to detect and take down phishing sites and malicious social media sites that impersonate GCash, with 900 phishing sites and 400,000 social media accounts already taken down.
With the help of authorities, GCash has also been able to block 1.37 Million fraudulent accounts from January 2021 to July 2022, on top of those blocked by its security systems.
The fintech company has been relentless in its drive fraudsters and scammers through its #SafeWithGCash campaign, as it also educated its users to be extra vigilant when making transactions.
To report scams and fraudulent activities, visit the official GCash Help Center at https://help.gcash.com/hc/en-us or message Gigi on the website and type, "I want to report a scam." GCash will NEVER send users personal messages to address concerns or get personal information, especially the MPIN and One-time Pin (OTP). Customers can also reach out to the official GCash hotline 2882 for queries and other concerns.