- Advertisement (300x250) -
With todays need for reliable and affordable earbuds, realme, the PH's no. 1 smartphone brand for 6 consecutive quarters , continues to expand its AIoT portfolio within the TechLife ecosystem through launching its latest smart audio device: the realme Buds T100.
Launched officially on October 3, realme's New Budget TWS is ready to give Filipinos a richer sound quality as the realme Buds T100 boasts of a 10mm Dynamic Bass Driver, 88ms Super Low Latency, and a total playback time of up to 28 hours. It also features a Two-Tone Hit Color Design (only for the Punk Black color variant), an AI ENC Noise Cancellation for calls as well as an IPX5 Water Resistance. The realme Buds T100 will come in two colors: Punk Black and Pop White.
Here are top reasons why get your own realme Buds T100
Enjoy loud and clear sound with realme Buds T100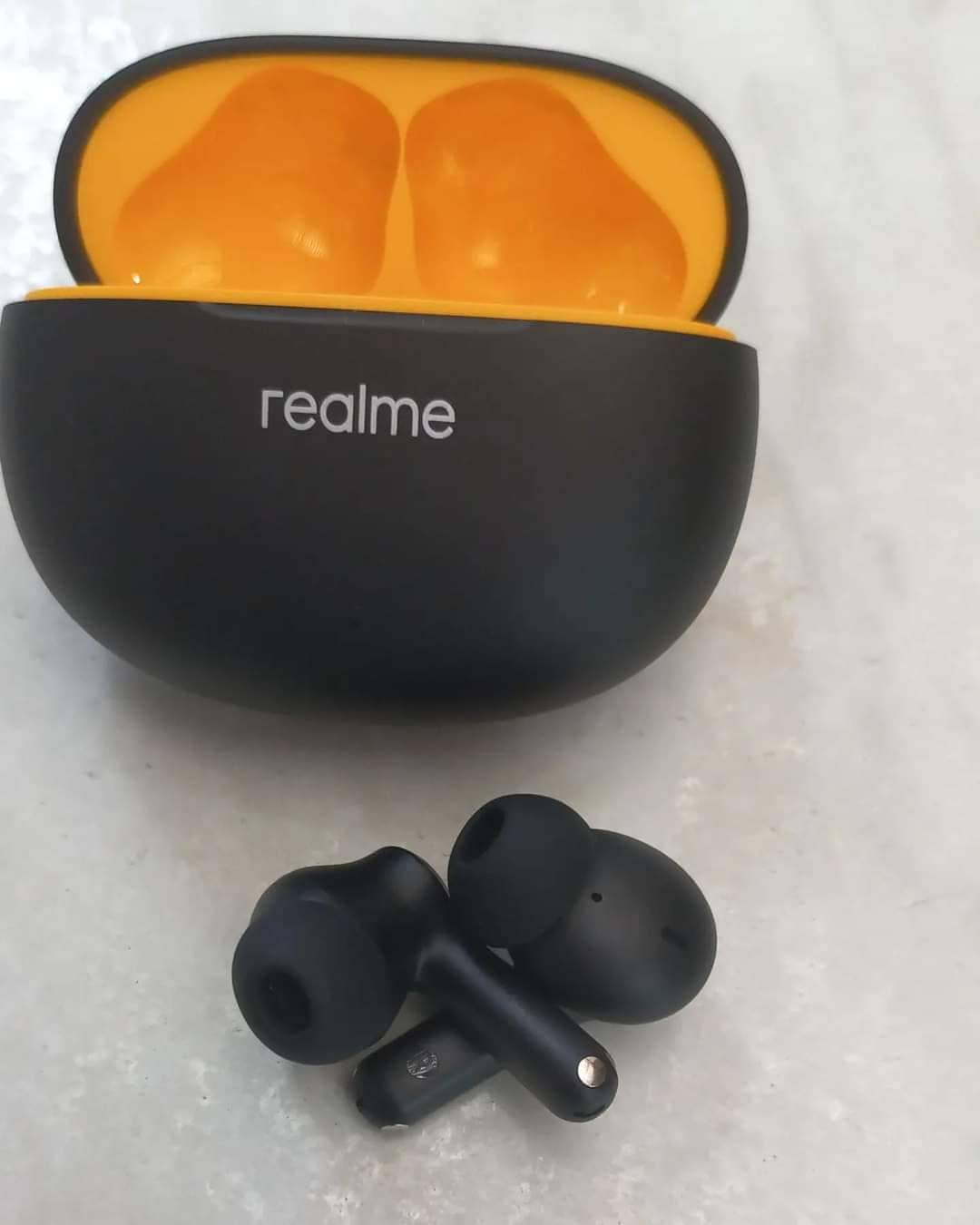 Smoother, richer audio experience
As the brand's latest TWS, the realme Buds T100 allows for a richer quality sound with deeper bass that is made possible by a larger 10mm Dynamic Bass Driver that gives a clearer stereo sense for a wonderful listening experience. You can also enjoy a smoother experience when consuming your favorite content as it is equipped with an 88ms Super Low Latency. This feature can keep a perfect audio-to-video sync with less lag time. To paint a picture, 88ms means that the delay between audio from connected devices to the TWS is less than 0.1 seconds. On top of this, the realme Buds T100 comes with an Environmental Noise Cancellation that cancels out unwanted noise by separating background voices and noises in real-time via AI algorithms.
More fun throughout the day
Aside from delivering a rich audio quality, the realme Buds T100 also boasts of a long battery life that can last up to 28 Hours Total Playback. This ensures you of more audio playback and call time with decreased downtime when exercising and working. The realme Buds T100 has a total of 480mAh battery capacity; 40mAh for each earbud, and 400mAh for the case. For those who are always on-the-go, the realme Buds T100 supports fast charge. You may quickly charge the realme Buds T100 from low battery for just 10 minutes to use it for up to 2 hours of total audio playback.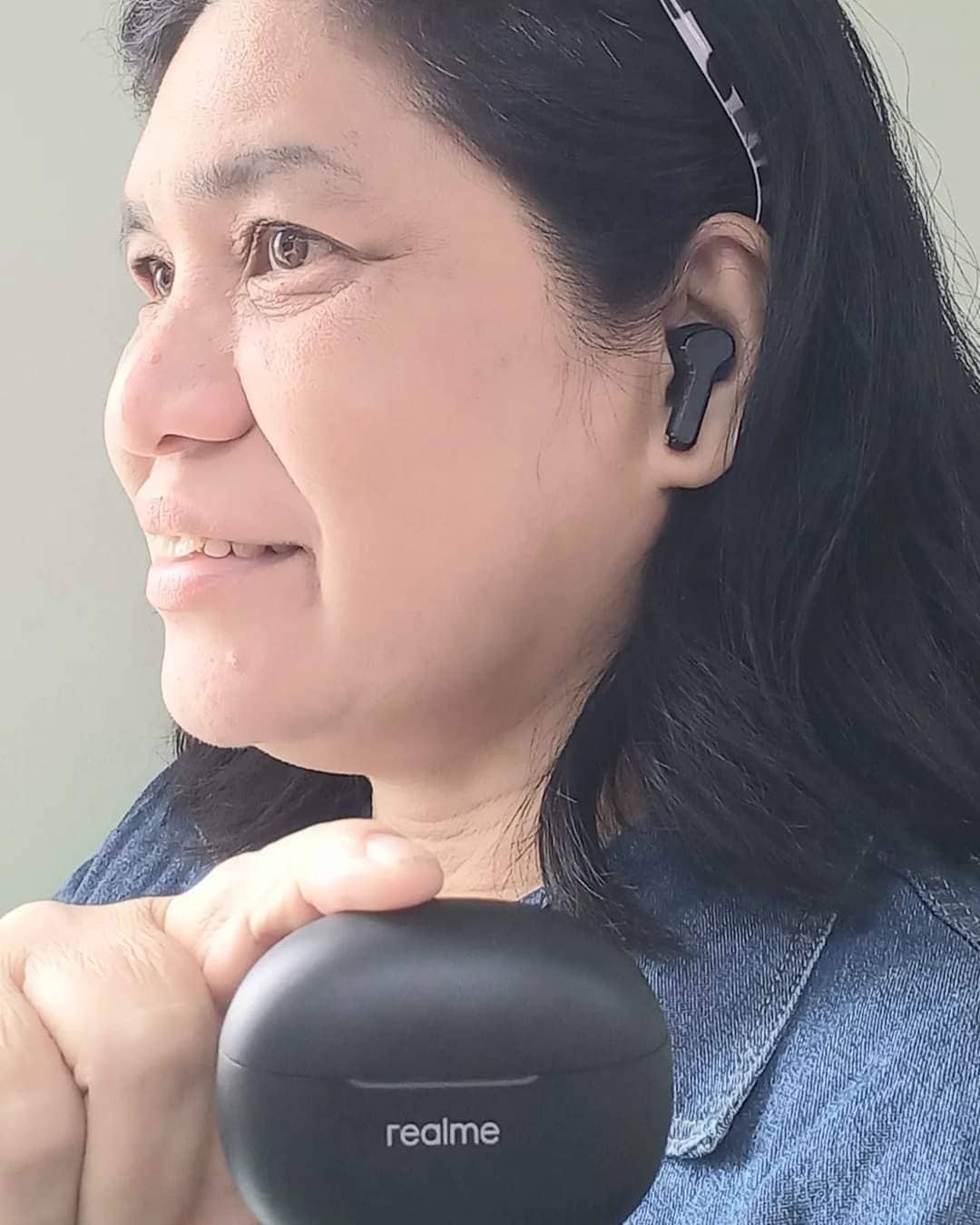 Hassle-free functionality and seamless connectivity
When it comes to functionality, the realme Buds T100 is compatible with the latest Bluetooth 5.3 connection and with a distance of up to 10 meters away from its paired device. It can instantly connect to your device once the case is opened and each of the earbuds are pulled out. The realme Buds T100 also has Intelligent Touch Controls for little to no reliance on having to use a smartphone or connected device to control the TWS. The gesture controls are available and customizable via the realme Link app among other features. Moreover, the realme Buds T100 can easily become your new buddy for workouts, running, or commuting as it is equipped with an IPX5 Water Resistance that makes it sweatproof. This also protects the device from splashes coming from any direction.
realme Buds T100 is available for only P1299 SRP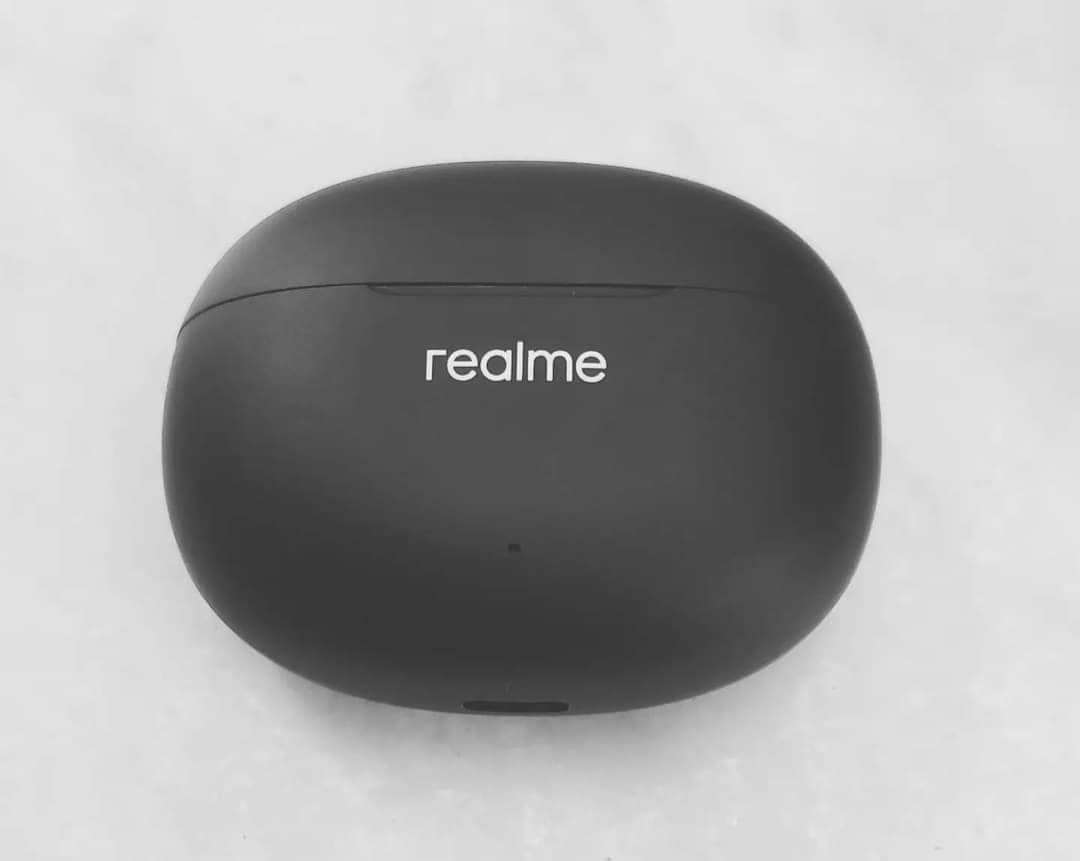 Get hook and grove 24/7