Who said that the season of love is only about spending a moment with your significant other? In time for Valentine's/single awareness day fever, your all-in-one digital bank, Maya, serves a timely reminder that self-love deserves equal attention and celebration.
Maya shows that one way of embracing an empowered you is by taking hold of your financial well-being. By breaking the mold in the banking scene, the country's #1 digital bank and top-rated finance app makes money management easier through just one app, helping you become more financially confident.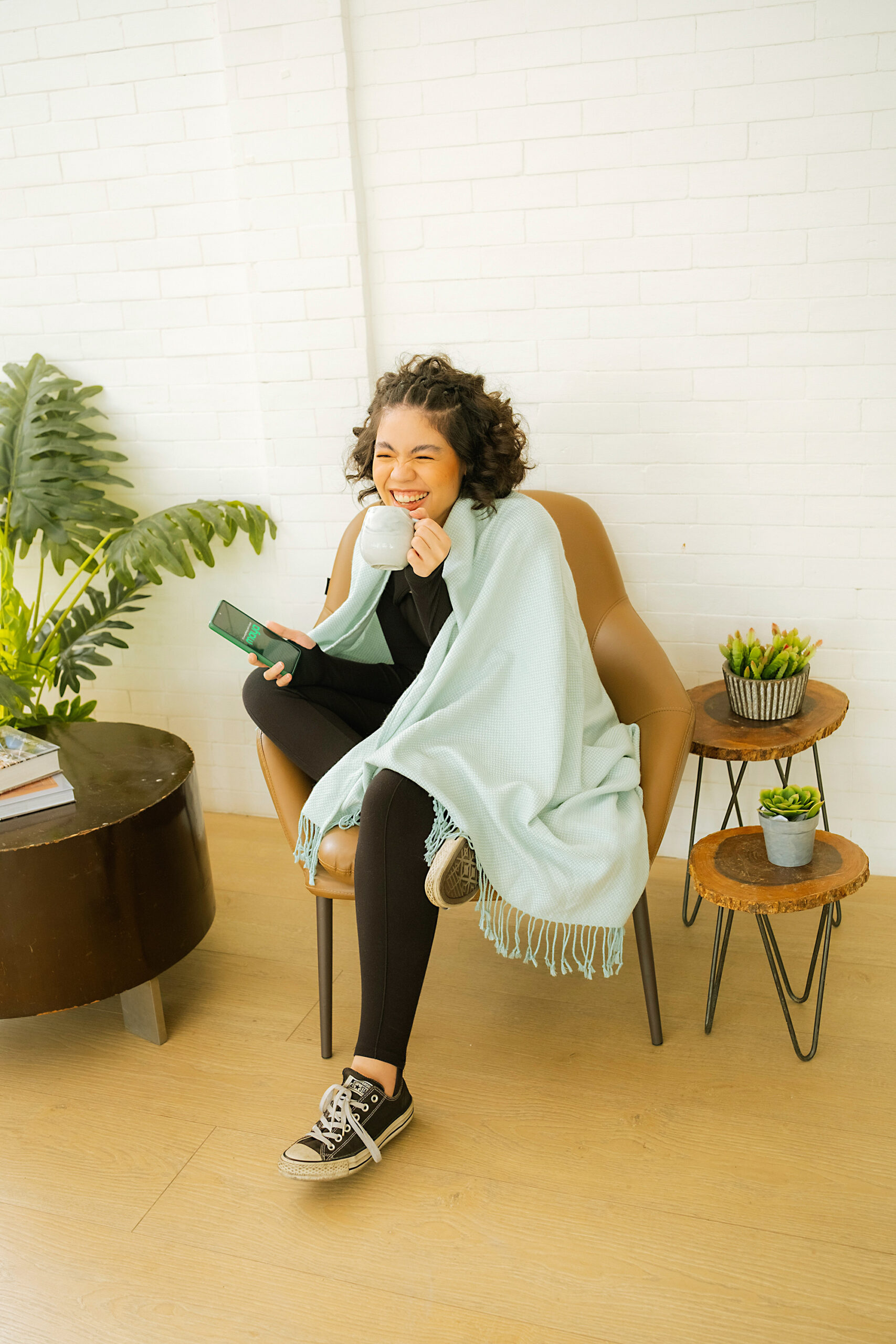 Here, we break down three ways on how to foster self-love through Maya's exciting deals and promos designed to give you more ways of having mastery over your own money.
Personalize with love
The best way to give yourself that much deserved love is taking care of yourself. And taking care of our financial needs and goals to get that much needed financial freedom is top of mind for most of us. Thanks to Maya, achieving those savings goals has never been this easy!
So, start saving for an emergency fund or for that much needed vacation, new wardrobe, or phone by opening Personal Goals at Maya Savings and enjoy up to 6% p.a.!
With Maya, you can create as many as five goals simultaneously and have each goal personalized with your own preferred name and set it up for 180 days. The 6% p.a. guaranteed interest will definitely give you a serious boost with your money with deposits up to P1 Million.
And not just that—Maya also offers a sign-up and save promo. Simply sign up, upgrade your account, and start saving – and you will get as much as ₱60 (₱20 when you register, another ₱10 upon upgrade, plus an additional ₱40 for your first transaction.)
Here's another way to personalize with Maya, use your name and create your unique @username when sending or receiving money. The first to bring this new, game-changing feature to the Philippines, Maya allows users to keep your personal data private, such as their account name and mobile number. Say goodbye to QR codes and long numbers, with Maya you can personalize your @username by simply following these steps:
Open your Maya app
Tap the "Profile" icon on the upper left corner
Tap "Get Started" to create your @username
Key in your preferred @username and hit "Confirm."
Finish off by keying in the One Time Password (OTP) sent via SMS.
A username is unique to each Maya account holder.
You can also customize your Maya card with your new @username! Simply order a physical card on your app's Cards section, personalize with your @username, and wait for it to be delivered to your doorstep!
Pick a store, any store
You deserve all your heart's desires this season of love and beyond. With Maya, you can shop for what you want with the best deals and discounts.
For instance, you get a cashback when you pay with Maya at Robinsons until April 15. New users can get up to ₱200 cashback upon completing a transaction via Maya QR with a minimum spend of P1,000, while existing users get up ₱150.
If you scan to pay via Maya QR at SM Store until March 31 with a minimum spend of P1,000, you get one raffle entry for a chance to win exciting prizes. This includes ₱3,000 Maya Credits, Apple Airpods Pro 2, and Apple iPhone 14.
Eyeing a relaxing staycation? If you book now at Agoda until March 14, you will receive a 7% discount sitewide by paying with Maya at checkout and using the promo code "MAYA7JAN."
You also get the best deals by paying with Maya at Flowerstore, Boozy, Edamama, Google Play, Codashop, Aipaz, Bills Pay, PLDT, MetroMart, Booking.com, Qatar Airways, and Mobile Protect.
While roses and chocolates may be the popular gifts for couples this Valentine's Day, give yourself added wealth minus the charges by topping up with Maya.
Maya allows you to cash-in for free in several ways. One option is via linked banks and OTC channels up to ₱8,000 per month. You can also cash in directly for free, with no limit via BPI, RCBC, UnionBank, and Chinabank. If you're cashing in from other banks, you can get your InstaPay fee as cashback of up to P25 when you cash in a minimum of P1,500. Another option is via Maya Centers, with lower cash-in service fee of 1%, while you receive a 100% cashback on the fee, capped at ₱150 per customer. The offer runs until February 28, 2023.
Spread the value of self-love
What's more? Spread the love and stay connected with close friends and family here and abroad by loading with any network using Maya.
You can get 5% cashback (Php25) for every ₱500 accumulated load spend until February 28. If you are a Smart or TNT subscriber, you receive 20% cashback at a maximum of  ₱50 per user.
Completely free to download and register, Maya packs a feature-rich money app, an inclusive digital bank, and everything else you need to manage your money–save, borrow, spend, invest and more, right from your smartphone.
Maya's digital banking services are powered by Maya Bank, Inc., a digital bank supervised by the BSP. Deposits are insured by the Philippine Deposit Insurance Corporation (PDIC) for up to PHP500,000 per depositor. To learn more, visit maya.ph and mayabank.ph. Follow Maya at @mayaiseverything on Facebook, Instagram, YouTube, and TikTok and @mayaofficialph on Twitter.