Fans around the globe are playing tag on social media, inviting friends to celebrate National Taco Day with Taco Bell
Like any holiday, National Taco Day is about celebrating something we love, and in this case, it's tacos! Taco Bell knows that nothing brings friends together like tacos, and is giving fans the opportunity to share the taco day love in a special way.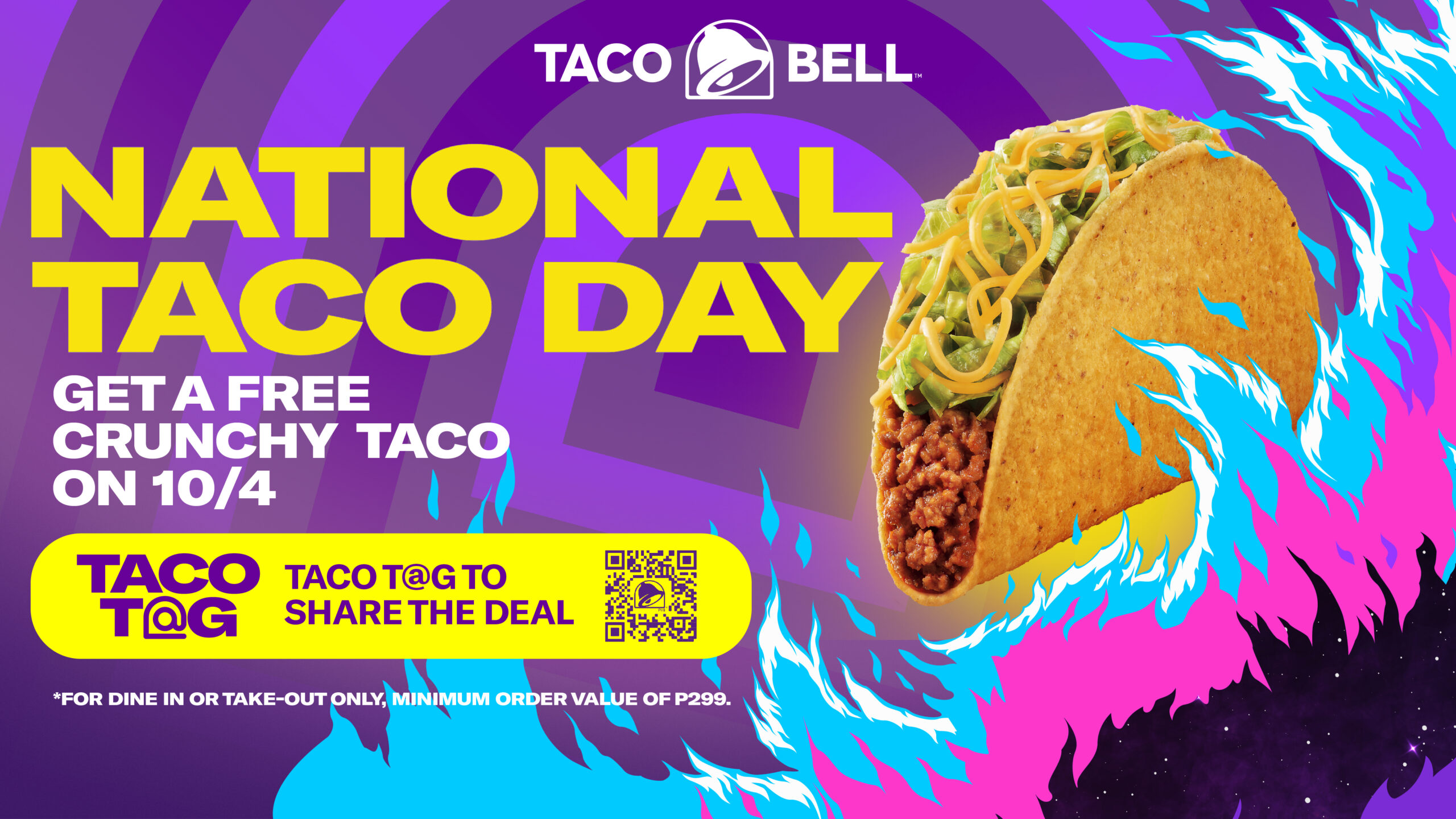 Join taco lovers across the country in celebrating the taco holiday by participating in Taco T@g – the world's biggest game of tag on social media. A wild and outrageous video celebrating National Taco Day posted on Taco Bell's official Facebook/Twitter/Instagram account is calling for you to tag a friend.
Whoever gets tagged will get a heads up on a delicious Taco Bell taco deal, prompting the game of tag to continue on the video post.
Be part of the fun by finding your nearest Taco Bell branch and relaying the desire to participate in National Taco Day. You can then redeem a free Crunchy Taco when you order with a minimum value of P299 on October 4 through dine-in and takeout from 10AM to 8PM.
"If there's one place where people can celebrate their love for all things tacos, it's Taco Bell," said  Taco Bell Philippines Assistant Marketing Manager Mikhaela Araneta. "National Taco Day is a celebration of one of the most beloved food items in the world, and this is our way of getting everyone to join in on the fun."
To make sure your friends don't miss out, head to Taco Bell Philippines on Facebook and Instagram.
Find your nearest Taco Bell restaurant by visiting https://tacobell.com.ph/.
Taco T@g is part of Taco Bell's overarching global #ISeeATaco campaign that aims to make the world see tacos everywhere.