to establish the School of Health Sciences. The partnership was unveiled during the launch event held on June 6, 2023, at Mapúa University's Makati Campus. Additionally, the university revealed its partnership with AC Health, an Ayala-owned organization.
The establishment of the School of Health Sciences reflects Mapúa's commitment to delivering a world-class education that equips graduates for success in their respective fields and enables them to contribute to society. Dr. Reynaldo Vea, President of Mapúa University, emphasized the role of education in nation-building and expressed the university's dedication to making a significant impact on the Philippine health sector, both in clinical practice and research.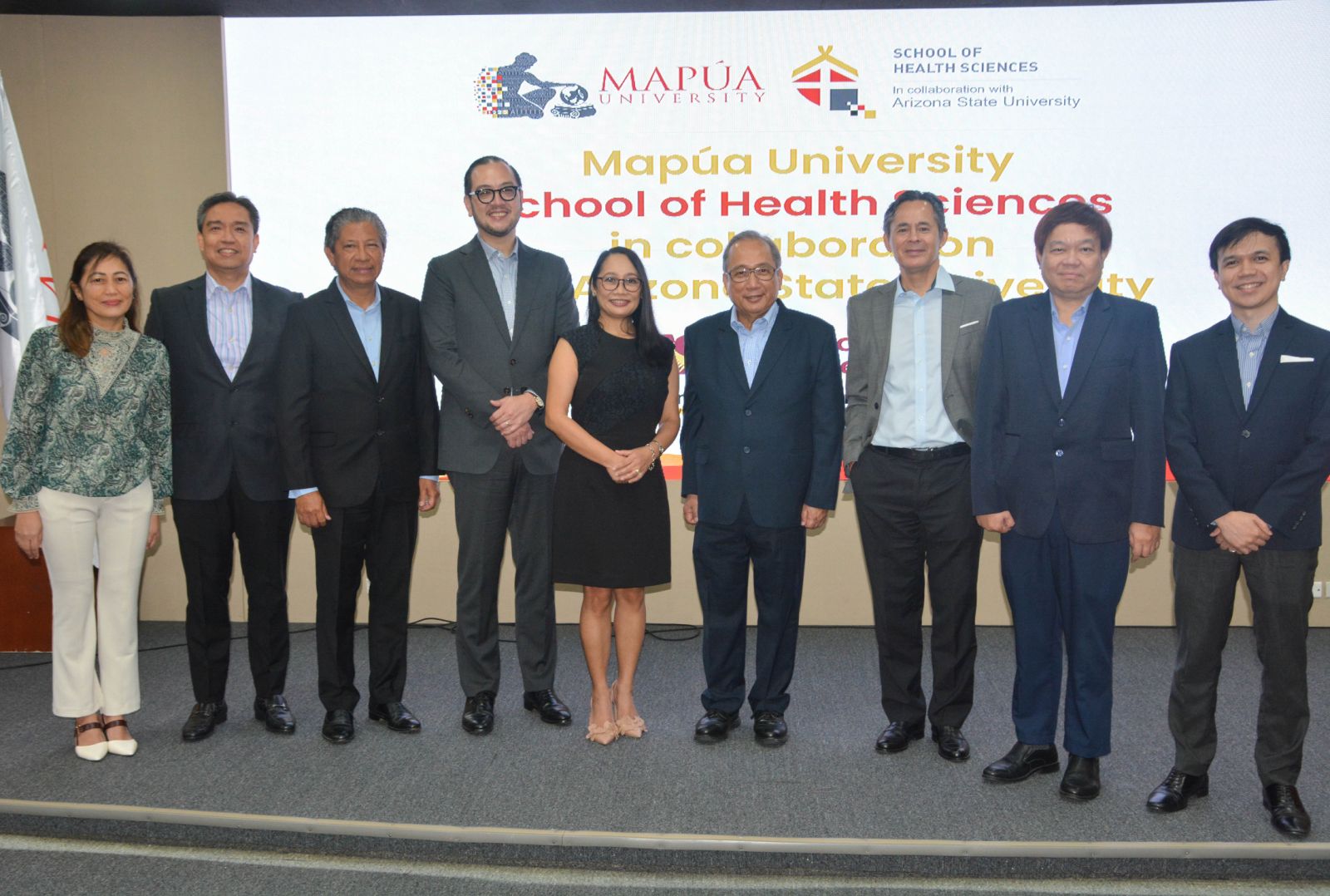 Dr. Malaya Santos, Dean of the School of Health Sciences at Mapúa, highlighted the importance of healthcare accessibility and the aim to equip graduates with the necessary skills and a global mindset for an evolving and digital healthcare industry. Driven by this vision, Mapúa has invested in cutting-edge simulation tools and integrated training to develop practice-ready healthcare professionals.
The university's simulation experiences feature state-of-the-art human structure and functional labs, where students engage in various learning scenarios. These scenarios include anatomical models, MRI and PET scans, curated videos showcasing brain dysfunction, and virtual reality experiences. Clinical simulation laboratories equipped with hi-fidelity mannequins, robotics, virtual dissection tables, body projections, and standardized patients further enhance the students' learning experiences.
To provide real-world exposure, Mapúa has established partnerships with prominent medical centers, such as Mandaluyong City Medical Center, Makati Medical Center, East Avenue Medical Center, Ospital ng Makati, and St. Clare Medical Center. The newly announced collaboration with AC Health allows Mapúa students to train at Healthway Medical Network facilities, which consist of outpatient centers, general hospitals, and the forthcoming Healthway Cancer Care Hospital.
The integration of teaching simulation models enables students to gain confidence and experience in authentic hospital, outpatient, and community scenarios even before their initial patient interactions. This approach aims to produce graduates who are well-prepared for practice and highly sought after in the healthcare industry.
Mapúa University's partnership with AC Health extends beyond clinical rotations and internships. Through AC Health's Healthway Medical Network group, Mapúa students will have access to enhanced experiential learning opportunities, scholarships, and potential career paths in Healthway QualiMed hospitals and Healthway Multispecialty Centers.
The collaboration with Arizona State University presents additional global education opportunities for Mapúa students. They can participate in classes taught by professors from ASU and ASU-Cintana Alliance universities, engage in internships, join international exchange programs, and collaborate on research projects. These experiences foster soft skills required for a global workplace, such as communication, collaboration, cultural sensitivity, and leadership.
Digital literacy is emphasized in Mapúa's curriculum, with a focus on teaching students to be comfortable with technology, critically evaluate information accuracy, and manage electronic patient records. This digital mastery prepares students for modern healthcare practices, including telemedicine, while upholding traditional bedside manners.
Mapúa University remains committed to empowering students to pursue careers globally. The collaboration with ASU signifies the university's dedication to providing a quality education aligned with international standards. The initial degree programs offered by the Mapúa School of Health Sciences include BS Biology, BS Psychology, BS Medical Technology, AB Psychology, and BS Nursing (awaiting approval from CHED). The university also has plans to introduce nursing, medicine, and other health professions in the future.