Download the app now to enjoy the largest Tagalog-dubbed movie library in the world and more free content!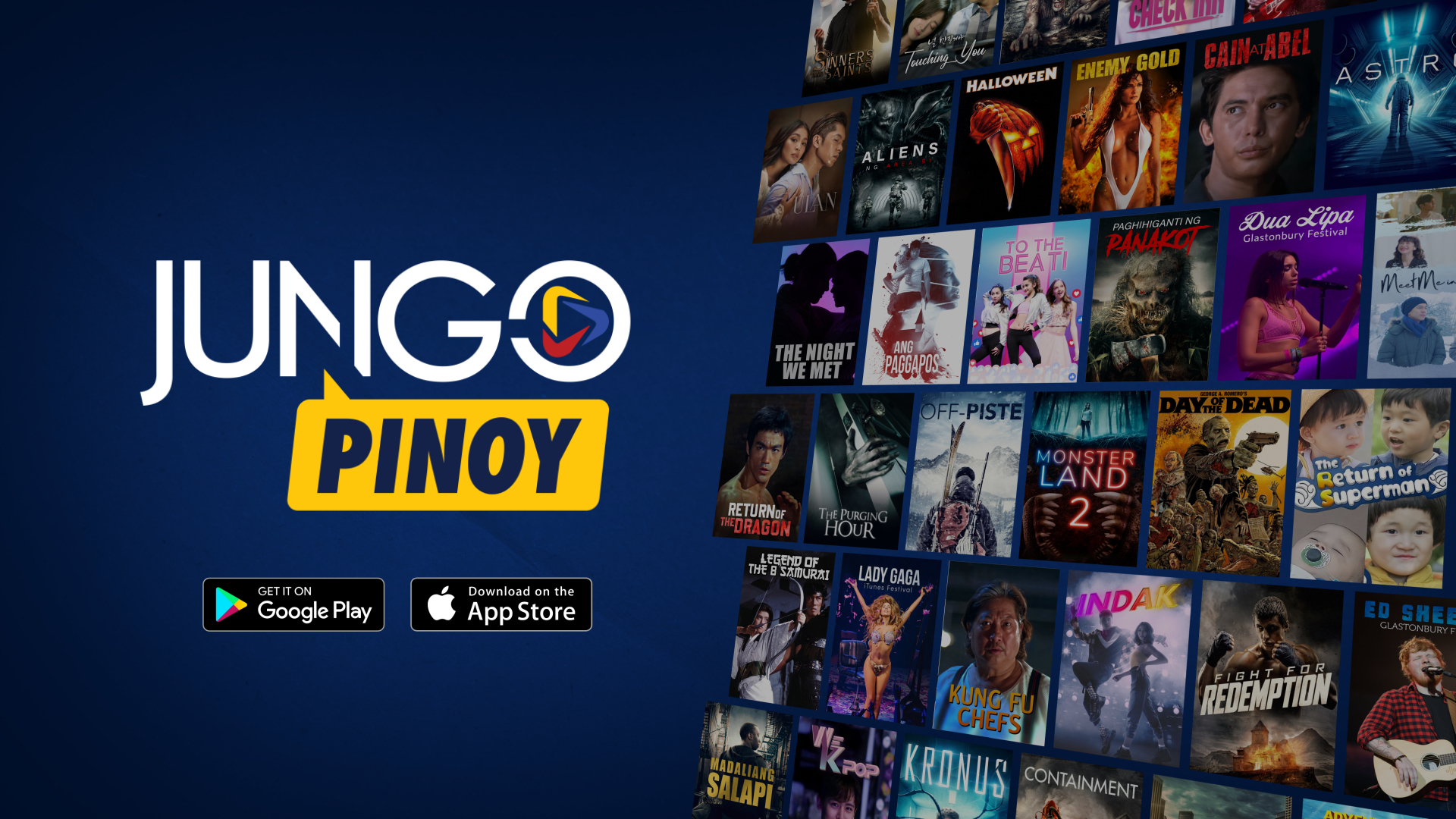 Los Angeles-based media company Jungo TV recently launched its latest entertainment app Jungo Pinoy, the exciting streaming service specifically created and curated for Filipinos.
Providing superior on-demand streaming experiences with an impressive selection of free movies, series, and shows, Jungo Pinoy boasts the largest Tagalog-dubbed movie library in the world. With new movies published weekly, subscribers will never run out of action, drama, and comedy films to enjoy.
The newest entertainment app also delivers a programming line-up packed with Pinoy favorites. The Jungokada can watch loads of content that span everything from K-pop and Asian films (think the Bruce Lee starrer The Chinese Connection), Hollywood hits, global blockbusters (horror classics like Day of the Dead, Night of the Living Dead and Halloween starring Jamie Lee Curtis), to sultry and rare Filipino movies. Discover hard to find films like Of Sinners and Saints, a 2015 critically acclaimed Italian-Filipino thriller with Raymond Bagatsing and Polo Ravales, and stream all of cult favorite director Andy Sidaris' pulp action bonanzas such as Malibu Express and Enemy Gold.
What's more, wrestling fans can relive some of the best Impact Wrestling matches featuring popular professional wrestlers like Hulk Hogan, Samoa Joe, AJ Styles, and Filipino American wrestler TJ Perkins.
On Jungo Pinoy, music lovers can watch free concerts from the world's most popular acts like Beyonce, Taylor Swift, Britney Spears, Adele, Lady Gaga, Dua Lipa, Coldplay, Charlie Puth, and Ed Sheeran.
Get kilig for free with its collection of romance and romcom titles including modern Filipino love stories featuring Nadine Lustre, James Reid, Dingdong Dantes, and Anne Curtis, as well as Korean dramas starring popular K-pop idols like Kim So Hee and Kim Young Bin that can be streamed by simply downloading the app.
According to Jungo TV CEO George Chung "Jungo Pinoy is uniquely inspired in that it is created specifically for Filipinos by a global media company. Jungo TV takes its mission of connecting with audiences seriously. We passionately worked hard to understand what Filipinos like and enjoy, and curated a world class programming line-up that revolves around these. You probably will not find another streaming service as customized for Filipinos as Jungo Pinoy."
Dive into a streaming world that's especially made for you. Download the Jungo Pinoy app on Google Play Store and Apple App Store.
To unlock more content, check out Jungo Pinoy's partnership with DITO Telecommunity and take your pick from their affordable subscription plans.
Don't miss out on exciting news and releases, follow @jungopinoy on Facebook, Instagram, Tiktok, and Twitter.