Home Credit through Open Fabric soon will make it possible for partner merchants to set Home Credit Qwarta and Home Credit Card as convenient payment methods for customers in their websites. Through these methods, availing products are now made quicker, easier and secured.
Strengthening its efforts to digitize payments and make Filipinos' buy-now-pay-later (BNPL) shopping experience hassle-free, Home Credit Philippines, the leading consumer finance company in the country, teams up with Open Fabric, technology business developing infrastructure for payments and financial services, to launch digital payment solutions for merchants.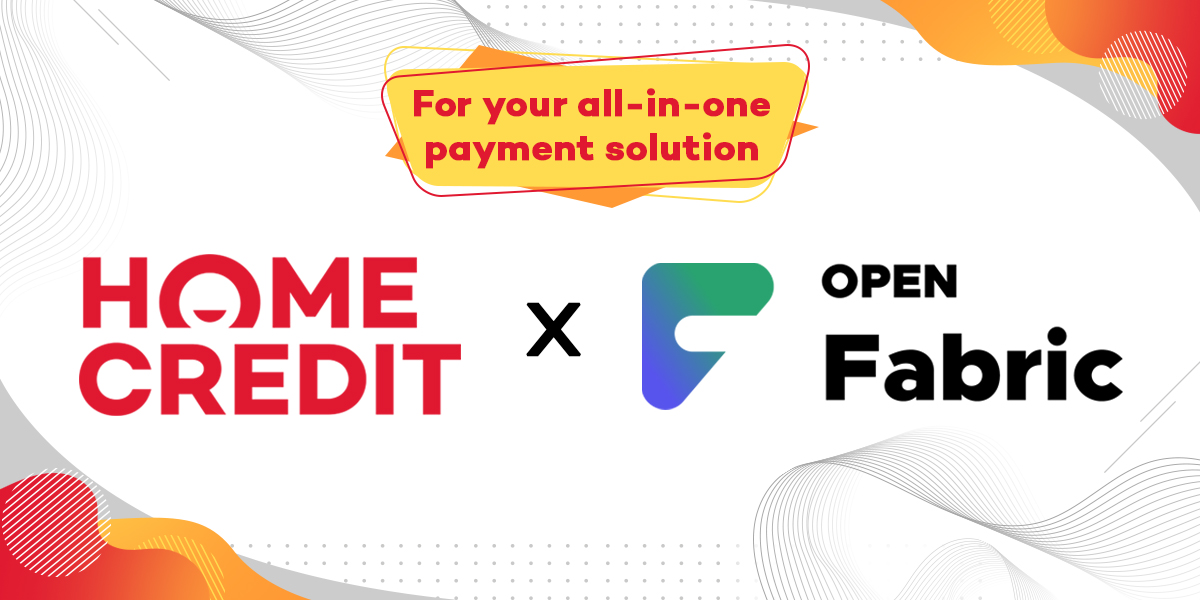 "Partnership with Open Fabric will help Home Credit to expand reach within the local e-commerce market, support retailers with exclusive products and offer easy credit payment experience for our customers," shares Home Credit Philippines' Head of Digital Credit, Daniel Brodan.
"We are extremely excited to work with Home Credit Philippines, the largest consumer finance provider in the country. Home Credit's BNPL products powered by Open Fabric's fast integration stack will create a seamless online shopping and lending experience for both consumers and merchants," says Open Fabric CEO, Soma Ramasamy.
Irresistible merchant benefits
Home Credit's partner merchants can now reach their business objectives in the digital era by connecting them better with their customers. Open Fabric's single interface for markets across APAC plug-ins provides simpler and faster integration process for businesses when making Home Credit as a payment option on their websites.
These enhanced digital payment solutions aim to contribute to merchants' profit as it helps attract Home Credit customers with credit to avail their products and offerings. HC installments will also soon be integrated in these payment methods, which shall provide customers fast access to exclusive Home Credit deals and special promos when picking their preferred payment plan, such as the 0% interest installment plans and more.
Perks for shoppers right at their fingertips
Attention shoppers! With the help of Open Fabric, you can now find Home Credit as a payment option in more of your favorite online merchants. From buying gadgets, appliances, furniture, or just by simply doing errands, you can now experience legit, safe transactions in securing applications when shopping online.
Not only that! A variety of amazing credit and installment plans tailored fit to every Home Credit user will be available when you use Home Credit to pay online.
Stay tuned for more updates on Home Credit and OpenFabric's partnership. Check out the latest news from Home Credit Philippines, visit its official website www.homecredit.ph. You may also follow its official Facebook, Instagram, and TikTok accounts. Customers are also encouraged to download the My Home Credit App on Google Play to learn more about the latest promos and see what's new in the Marketplace.
Home Credit Philippines is a financing company duly licensed and supervised by the Securities and Exchange Commission (SEC) and by the Bangko Sentral ng Pilipinas (BSP).