Fresh and new: Nine Fresh dessert goodness conquers Manila
Taro Na! Discover Singapore's best-loved dessert chain
- Advertisement (300x250) -
Known as the melting pot of flavors and cultures, Singapore is a destination much loved for its food. Desserts are plentiful in the sunny island state and the refreshing dessert cups by homegrown concept Nine Fresh is one of the most popular, with 18 locations serving treats to meet the desires of various palates and preferences.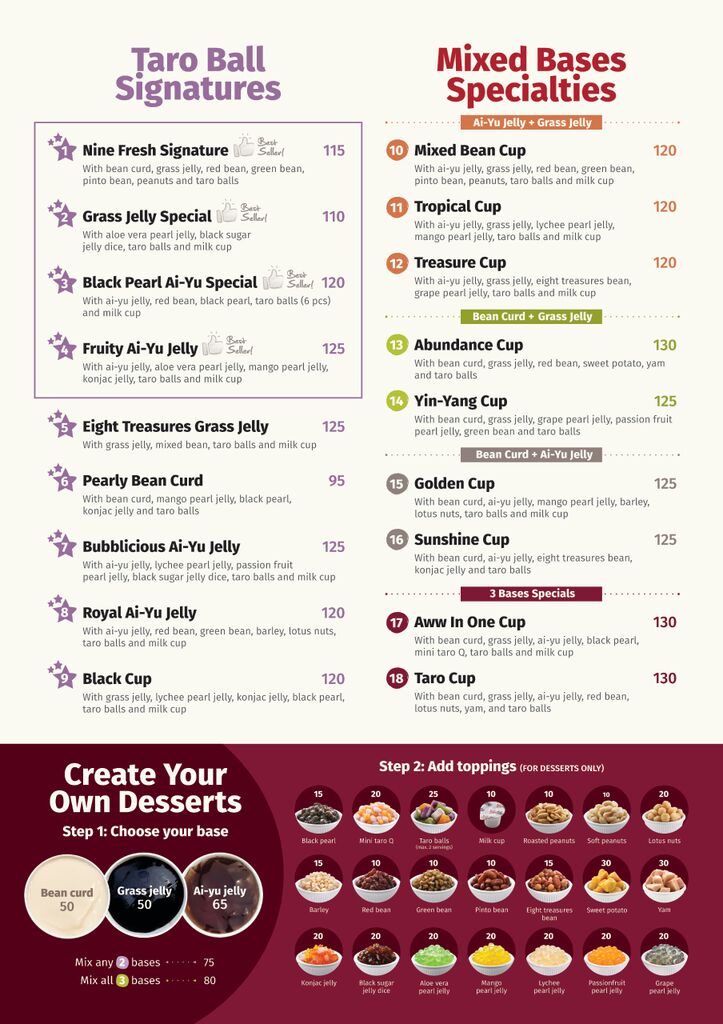 Soon, you'll finally be able to enjoy these flavorful desserts without leaving the country as Nine Fresh makes its foray into the Philippines, introducing colorful, yummy Jiufen-inspired desserts that are delicious and mouthwatering at the same time. Imagine three signature bases– bean curd made from freshly-grounded soya bean, grass jelly, a different rendition to the familiar local gulaman, and refreshing ai-yu jelly made from the seeds of fig fruits that is lightly sweetened with black sugar–laden with taro balls and other delectable toppings that dessert-loving Pinoys are sure to enjoy.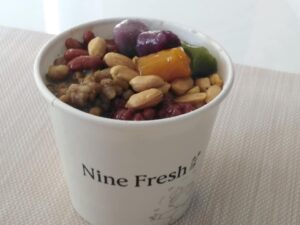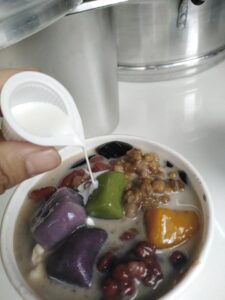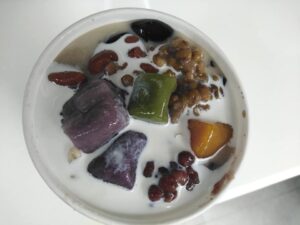 With a rich variety of menu items that are freshly produced daily at its own production facility, Nine Fresh promises to enthrall sweet tooths in Manila. Among its most popular desserts are the Taro Ball Signatures, featuring all-time favorites with exciting combinations you can dream of. For starters, there's the Nine Fresh Signature, made with bean curd, grass jelly, red bean, green bean, pinto bean, peanuts, and taro balls—a sure hit for bean lovers with a taste for the traditional.
For those with a soft spot for jellies, the Grass Jelly Special is a delightful treat with aloe vera pearl jelly, black sugar jelly dice, taro balls, and a milk cup for a splash of creaminess. Nine Fresh also offers a winning combination of sweetness and textures on the Fruity Ai-Yu Jelly. This must-try brings together aloe vera pearl jelly, mango pearl jelly, konjac jelly, taro balls, and milk cup not to be missed.
For those who love boba pearls and other chewy toppings, the Black Pearl Ai-Yu Special is sure to excite the palate. Topped with red bean, black pearl, taro balls, and milk cup, the Black Pearl Ai-Yu Special is set to provide a truly satisfying dessert experience!
Nine Fresh also offers a Create-Your-Own Dessert concept, which will definitely be popular among adventurous dessert lovers who want to create their own unique combination of flavors and textures. Just choose a dessert base – bean curd, grass jelly, ai-yu jelly or a combination of three, then top these off with your choices from more than a dozen toppings including black pearl, mini taro Q, taro balls, milk cups, soft or roasted peanuts, lotus nuts, barley, red bean, green bean, pinto bean, eight treasure bean, sweet potato, yam, konjac jelly, black sugar jelly dice, aloe vera pearl jelly,  mango pearl jelly, lychee pearl jelly, passionfruit pearl jelly, and grape pearl jelly.
In addition, Nine Fresh also offers a complementary selection of tea drinks as part of its menu, making it a one-stop-shop for you to quench your thirst and satisfy your sweet tooth cravings any day!
"Filipinos love their desserts, and many of them make it a point to sample the best desserts during their travels around the world. In fact, we have gained a strong following of regular Filipino customers in Singapore. Encouraged by this and coupled with our market surveys, we decided to bring our brand to Philippine shores. Nine Fresh combines a delicious Taiwanese dessert concept with an innovative and refreshing twist for a wide array of flavors, textures, and surprises. With our affordable prices and wide offerings, we know that Nine Fresh offers a unique dessert concept that Filipinos are sure to appreciate," said Vannessa Tan, co-founder of Nine Fresh.
Nine Fresh will open its first two branches later this February or early March in SM Manila and SM Fairview. Check out their website at http://ninefresh.ph/  and follow them on Instagram and Facebook at ninefreshph to avail of a special 1 for 1 opening promo!