- Advertisement (300x250) -
As The Pop Stage online talent competition moves closer to the finals, show your support for your favorite contestant and win P1,000.00 worth of Popeyes Gift Certificate through the Pop Stage Fan Champion promo.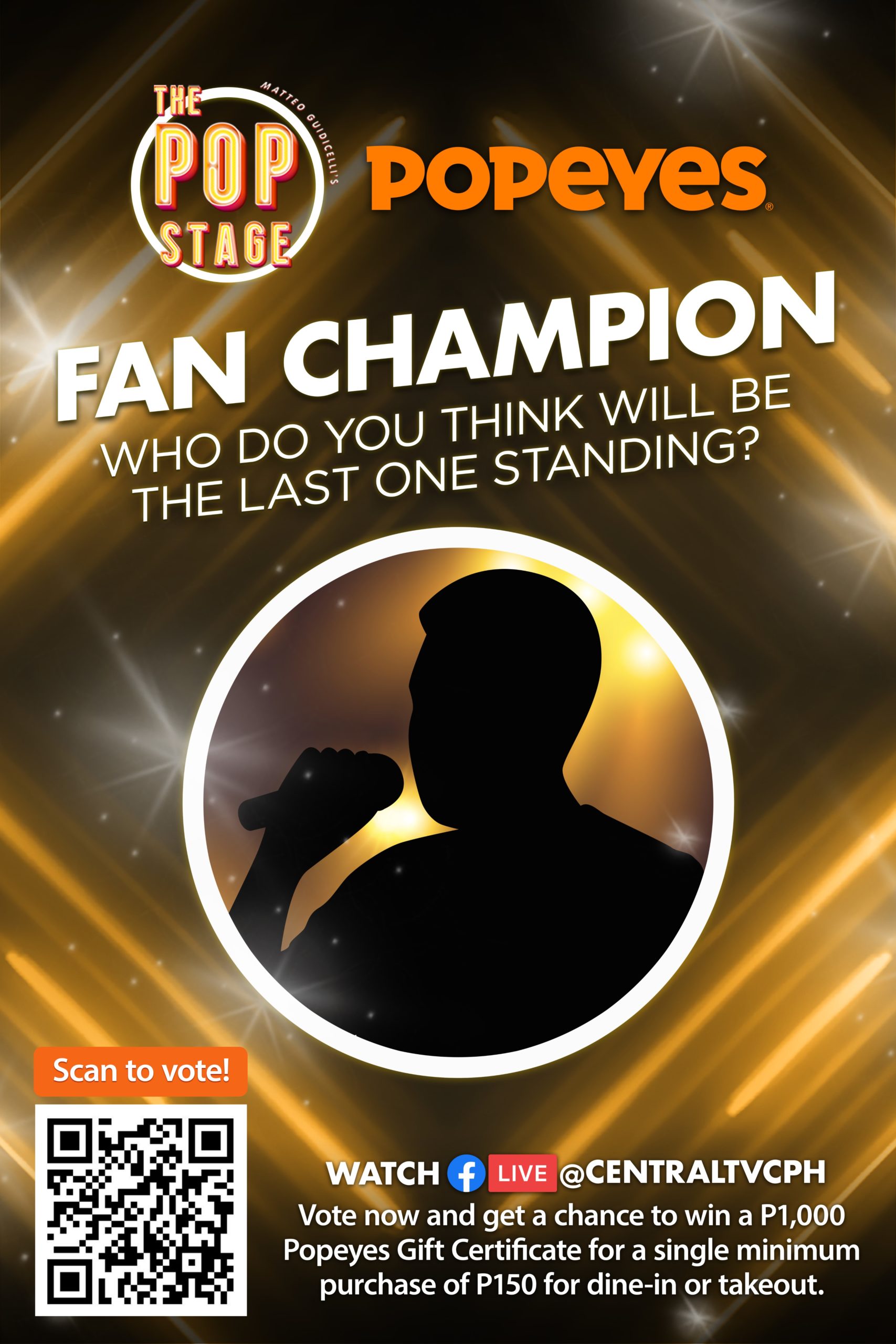 Starting June 15 until July 30, all Popeyes customers who complete a single minimum purchase worth PHP 150 via dine-in or take-out can join the promo and vote for who they think should be the Pop Stage Champion.
To vote for your Pop Stage Champion, all you have to do is scan the Pop Stage Fan Champion QR Code found inside any participating Popeyes branch. Then, type in the required details and Official Receipt number found in your tape receipt. Once you have completed that, you can vote for your Pop Stage Champion and gain a raffle entry for the promo. The votes will not affect the standing of the contestants in the competition.
Customers are allowed to make multiple transactions to earn additional raffle entry.